Interventek's compact Surface Revolution Valve is the ideal solution for well intervention from offshore platforms.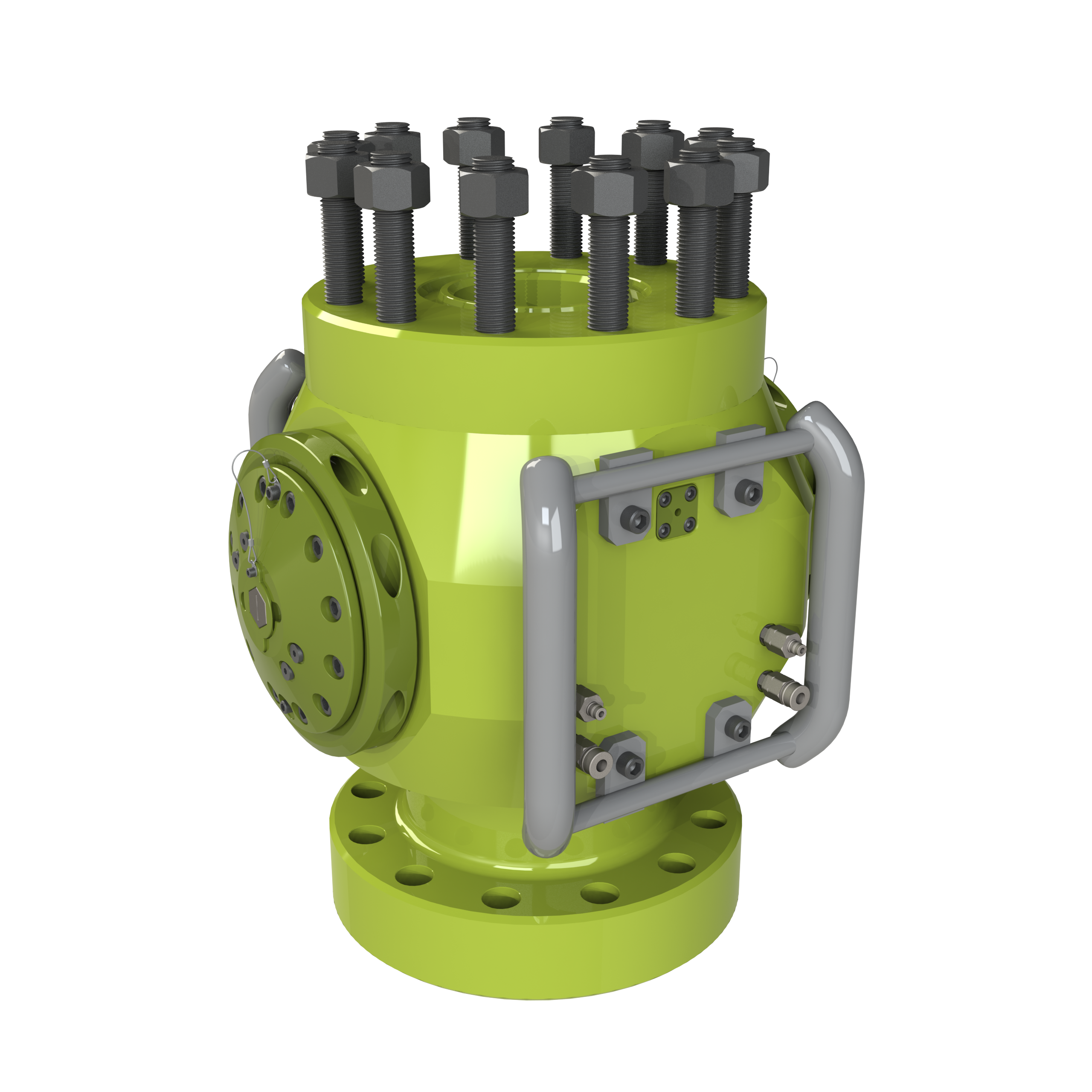 For well intervention from offshore platforms our compact surface valve, using the Revolution technology for enhanced cutting and sealing capabilities, provides the ideal solution.
The Surface Revolution valve is a large bore, hydraulically controlled, shear and seal device providing a safety barrier between the Xmas tree and wireline/coiled tubing BOP during intervention. The compact form of the valve enables it to be deployed through the access hatch and connected to the production Xmas tree directly above the swab valve. This configuration is essential to ensure any sheared media drops clear of the swab valve thus retaining the integrity of the Xmas Tree system.
The Surface Valve has been successfully deployed since 2016 in a variety of locations around the world and is available in all bore sizes, pressures and cutting capabilities.
Separates cutting and sealing components in a single device.
Eliminates the risk of damage to the seal during cutting giving an unparalleled post-cut sealing performance.
Eliminates the need for, and inconvenience of, separate devices.
Compact and lightweight design.
Maximises installation options - easily deployed through wellhead access hatches.

Resilient well bore sealing.
Enables use in high pressure and high-temperature applications.
Provides explosive decompression resistance.
Eliminates vulnerabilities of metal seals.
Utilises standard control fluids.
Allows operation with existing BOP controls.
Minimises weight.
Flanged end connections (other ends available).
Permits easy integration with lubricator stacks.