In-Riser Landing String System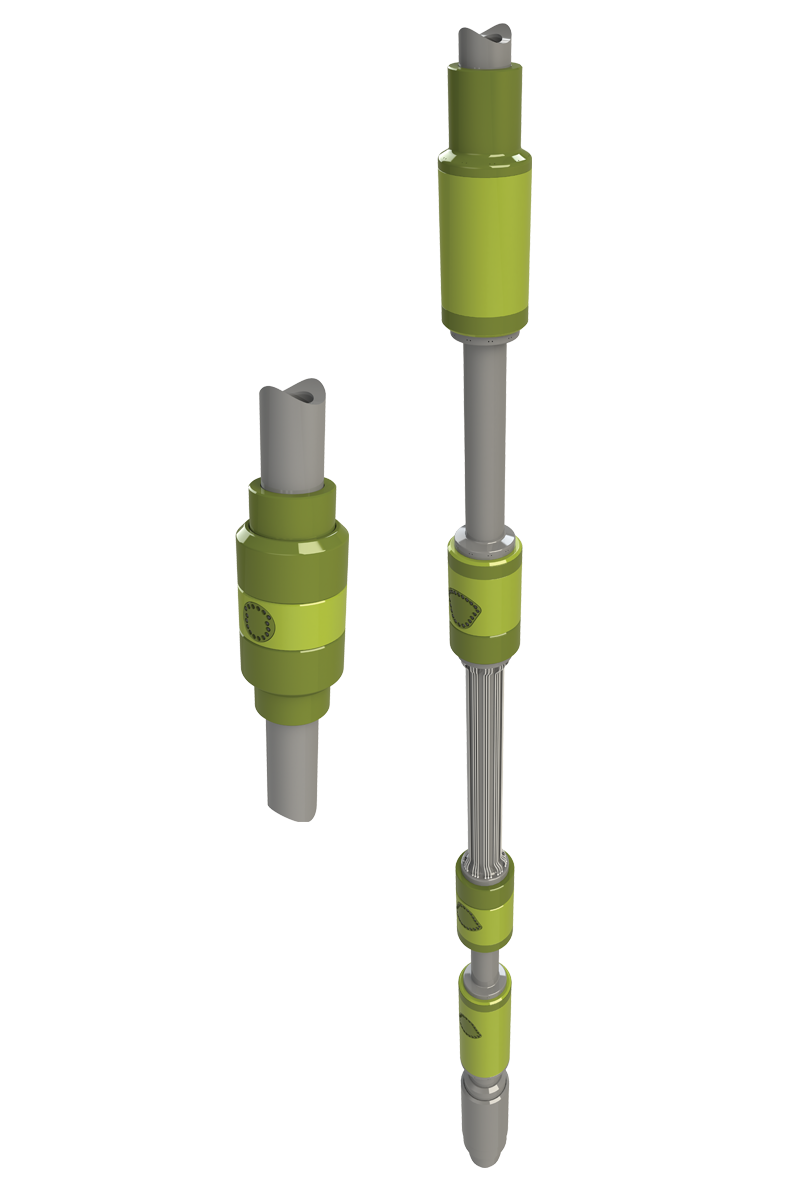 Subsea exploration, drilling, completion and some production intervention operations, will utilise a heavyweight floating vessel or drill ship to access subsea wells via a marine riser. Once connected, intervention operations are conducted in-riser via a landing string system which contains a subsea test tree within a BOP. The test tree provides the ability to rapidly shut-in the well and disconnect the vessel in case of emergency should conditions require. A shear and seal valve arrangement is contained within the system, ensuring the landing string contents and well are isolated upon disconnect.
Interventek has developed in-riser shear and seal valves that have been incorporated into 3rd party landing string systems. Interventek also offer a full landing string system incorporating our own valve technology and innovative control system.
The Interventek In-Riser Safety System provides unique and critical safety benefits in the event of an emergency situation during subsea well intervention. As part of the system, Interventek's Revolution retainer valve is positioned below the BOP shear rams with an integrated power source (PowerPlus) providing ultra-fast, failsafe, shear and seal performance. The valve is best in class and able to significantly minimise the escape of hydrocarbons to the riser, and potentially to the vessel.
Interventek offers the most modular simplicity for any subsea well intervention programme with a broad range of versatile options to suite our customers' needs for any situation.
Enhanced Spanner Joint System – This provides cost-effective additional security in the most basic land and lock applications
Simplified Landing Strings – Where more functionality is required but there is no requirement to flow the well back to the vessel.
Ultra-Deep Water Systems – Comprehensive Landing String system featuring the Interventek Smart Control System which is currently being developed with industry support.
High-Pressure Gas System – Incorporating the Revolution failsafe shear and seal retainer valve, protecting the rig from gas escaping into the riser in the event of an emergency.
Our systems are available in the following sizes
7-3/8" 10,000 psi
6-3/8" 15,000 psi
5-1/8" 20,000 psi