The Open Water Well Control Revolution Valve delivers all the benefits of the in-riser valve within a structural housing.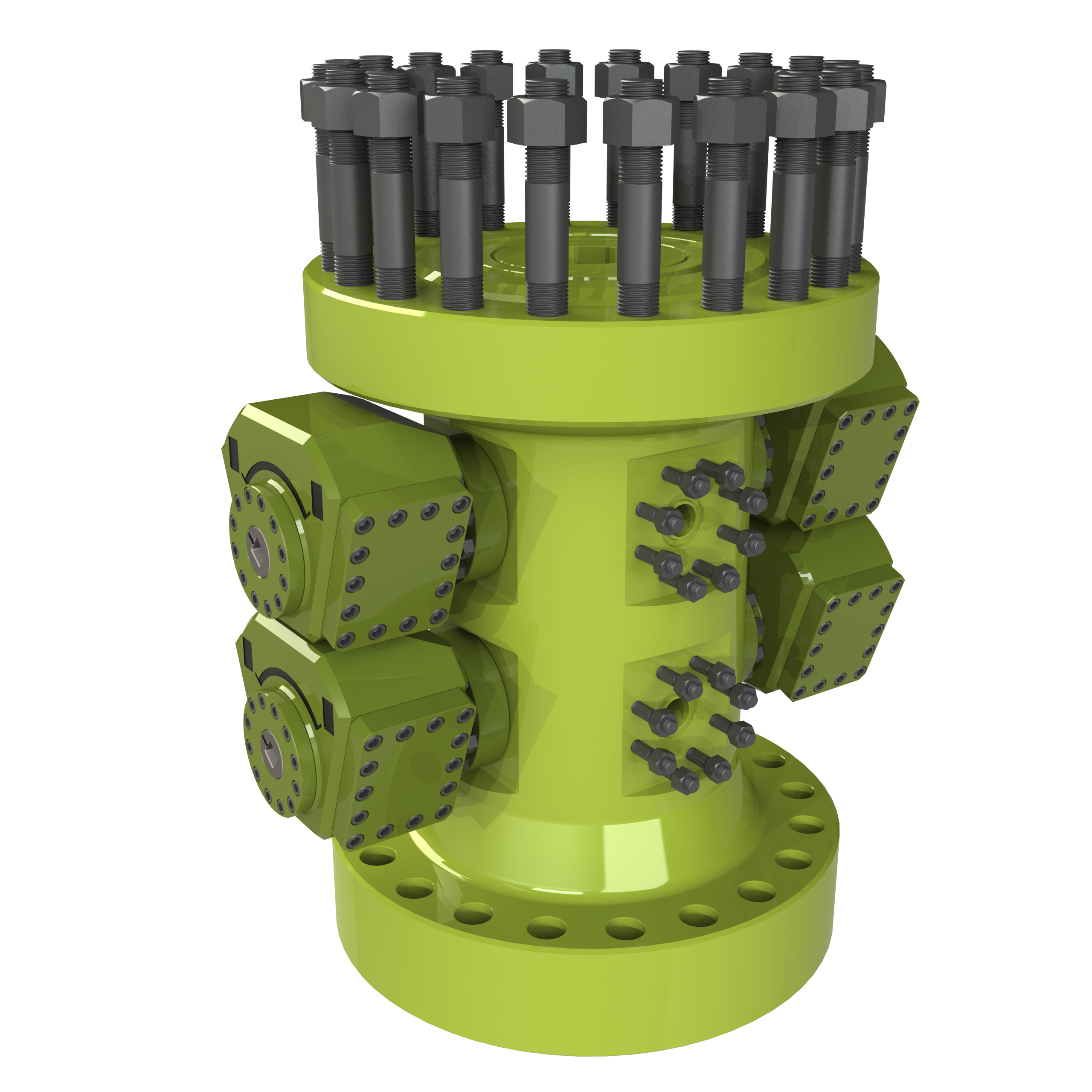 Conceived as a shear and seal device for light well intervention safety packages, the Open Water Well Control Valve maintains all the functionality of the In-Riser valve provided in a structural housing suitable for the loads encountered in the open water environment.
The technology retains the Revolution valve's best in class shearing and sealing capabilities and can be provided in either single, dual or triple valve cavity configurations to suit all operational needs.
The Open Water Well Control Valve is ultra-compact and lightweight to enable ease of handling and deployment from vessels with low hook height and low weight lift capacities. This allows operations from a larger range of vessels and even enables manual handling with guide ropes through the moonpool.
In addition to its compact and lightweight nature, plus all the benefits of the In-Riser Revolution valve, the Open Water Well Control valve offers the following advantages:
Ultra-efficient, fractional turn rotary actuators – these require low fluid volumes and are configurable to suit existing hydraulic system pressures (3K, 5K or 10K).
Single cavity devices can be configured to contain from either below or above, as typically required for retainer valve applications.
Multi-cavity devices can be configured with either Revolution valves or alternatively bi-directionally sealing ball valves.
Bodies can be provided with further interfaces for annulus access, chemical injection or pressure and temperature monitoring.
Capable of cutting a comprehensive range of intervention media.
The housing offers a visual indication of the valve's open or closed position status, visible to ROVs and an override capability if required.