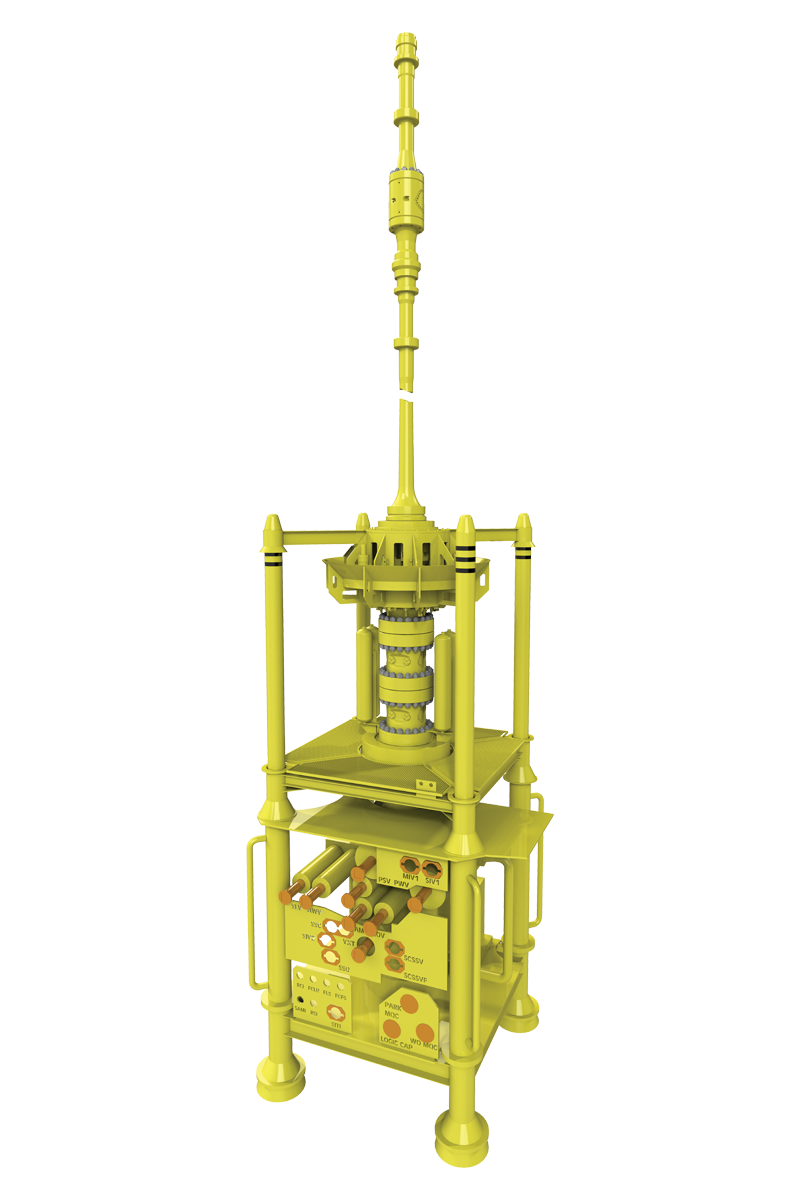 Well access from work vessels is a more economic and desirable solution to meet the demands of maintaining a growing and ageing population of subsea wells.
The key enabler to meeting this demand is the provision of compact, lightweight, high-performance intervention packages. These facilitate ease of deployment combined with the security and functionality to perform well intervention operations efficiently and safely.
Interventek's Revolution technology has been packaged in an open water design that provides structural integrity suitable for the environment, alongside its best-in-class features. It is lighter, more compact and a more efficient shear and seal solution than any other comparable device on the market.
Whilst retaining the proven Revolution valve shearing and sealing mechanism, its design has been adapted to accommodate externally mounted actuators that can be easily removed for maintenance or changed to suit the service requirement.
A Revolution ball valve is included to provide the flexibility of bi-directional sealing and complement the Revolution shear and seal technology, delivering a highly effective well control package. In addition, a fast-acting cutting retainer valve can be supplied to ensure the contents of the intervention pipe is contained quickly in the event of an emergency. High set lubricator valves are also available to facilitate the testing of tool strings to be deployed from the vessel into the well.
The low swept volume of hydraulic fluid that is a trademark of the Revolution valve reduces the requirement for bulky accumulation modules, further reducing the size, weight and complexity of intervention systems.
The Open Water System is available in all conventional Xmas tree sizes and pressures and will cut all typical intervention media with the outstanding and proven performance that is exemplified across the Revolution range.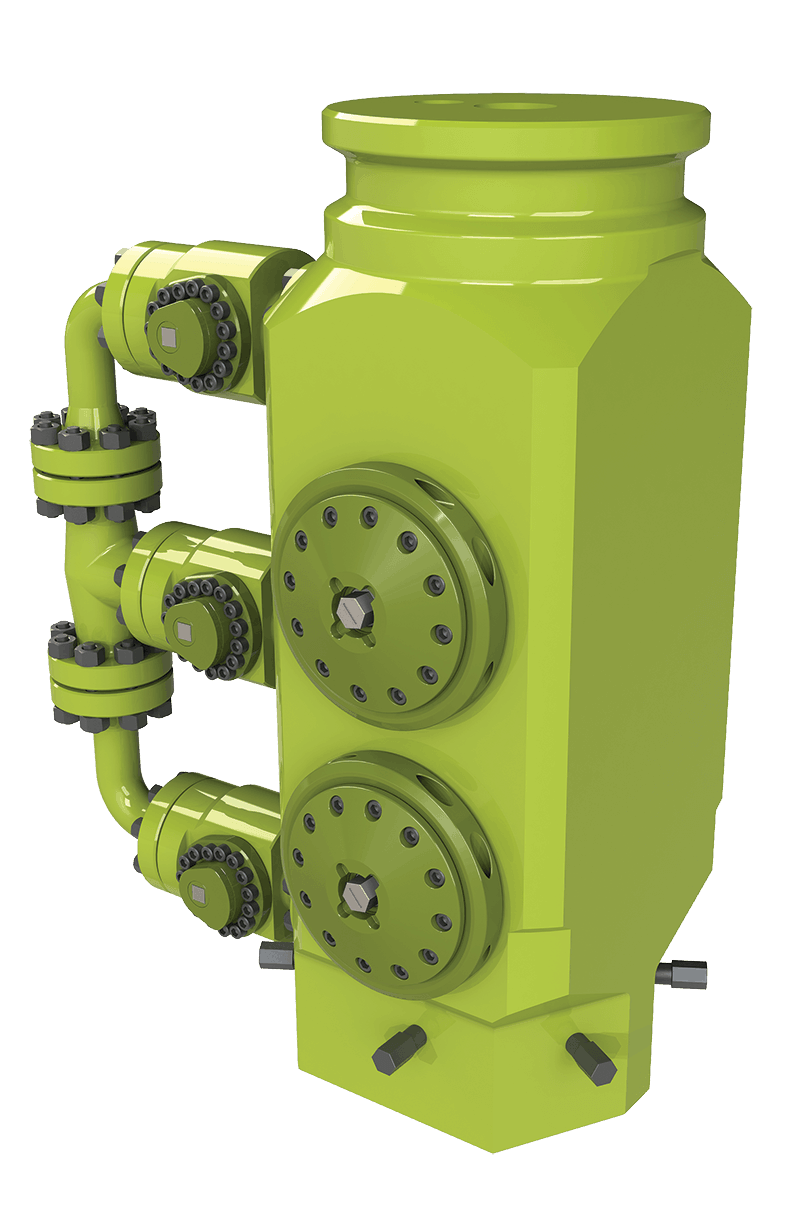 Subsea Well Abandonment Tree System
Interventek's Well Abandonment Tree System is a large bore hydraulically controlled system that provides a stress-free solution to open water P&A operations.
The valve itself is compact and lightweight, weighing only 2.5 tons but provides heavyweight well protection when intervening through mature, potentially compromised, subsea Xmas trees. It is installed directly above the production tree to enable well re-entry and allow temporary suspension or abandonment operations to be completed safely.
Installation of this tree-on-tree well abandonment system provides a low-cost method of well control for extended periods. Critically this releases the field safety package for further intervention operations or emergency situations.