20 December 2015
Interventek Supplies Revolutionary Surface Well Intervention Valves to Well-Centric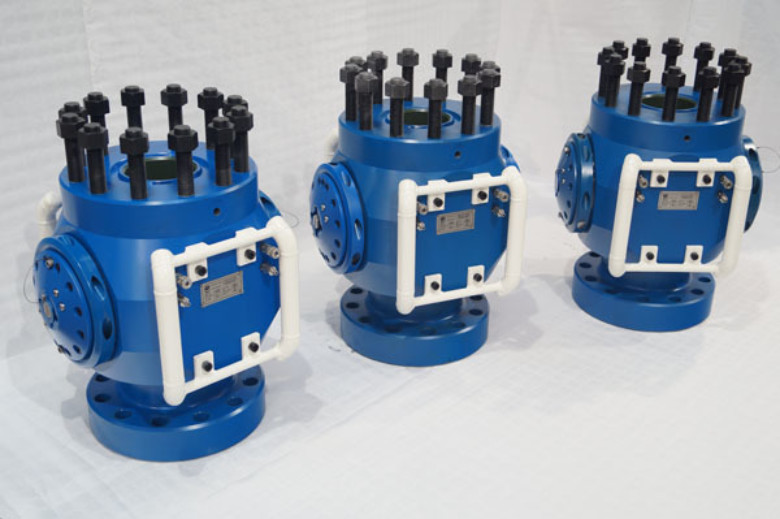 First commercial order sold to Well-Centric.
Interventek has manufactured and delivered four Surface Well Intervention Valves for Well-Centric which incorporate their latest Revolution shear and seal technology. This is the first commercial order for these products and Well-Centric intend to use the valves to offer the offshore industry a new standard in surface Pressure Control Equipment (PCE) safety.
Chris Mawtus, Managing Director of Well-Centric explained: "After learning about Interventek's new Revolution valve technology, we entered early discussions with them around the build of a next-generation surface cut and seal wireline safety valve. The technology is outstanding and we wanted to be one of the first companies in the market to take advantage of it, in order to deliver a superior solution to our clients.
"We were delighted when Interventek designed a version of their patented Revolution Valve in a 6-3/8" 10,000 psi WP. The valve specifications were clearly better than anything else on the market in terms of cutting and sealing performance plus it was a very simple and compact design so we ordered four units that were delivered at the end of 2015.
"The valves were put through a strenuous testing and qualification procedure and additionally were put through the Shell IERT qualification process successfully. We now have four market-leading Revolution valves that provide our customers with a cost-effective, high-performance solution for wireline intervention projects.
"The innovative device is designed for installation between the Xmas Tree and the wireline BOP during interventions and provides both HSE and operational efficiency benefits. Its compact design means it can be lowered through the intervention hatch on all platforms, negating the requirement to lift additional gratings that would require more time, paperwork and potential interruption of production. It also allows for continuous operation in the most demanding circumstances without redress, although redress can be accomplished in less than an hour.