18 March 2016
Interventek Wins Prestigious Offshore Achievement Accolade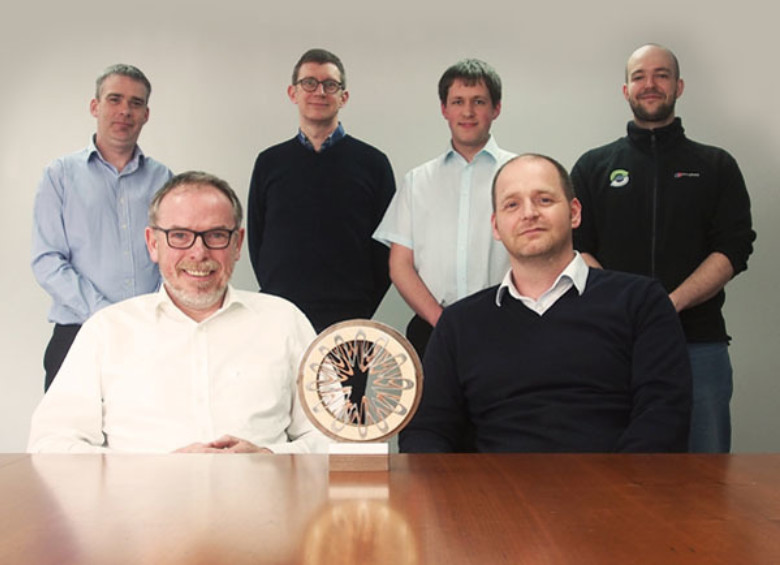 Winners of the 2016 'Emerging Technology' Award.
Aberdeen based subsea design and engineering company, Interventek, has won the Emerging Technology Award at this year's prestigious SPE Offshore Achievement Awards (OAA), for its new Revolution Valve.
The award, which was presented on 17th March at the Aberdeen Exhibition and Conference Centre, recognises outstanding industry excellence within the offshore energy sector.
This award is independent recognition that the company's technology is novel and innovative, addresses a clear need within the industry and possesses a strong business case to move it forward.
Interventek's Revolution Valve is a ground-breaking 'shear and seal' valve which is designed to address a number of limitations encountered in conventional technology during well intervention operations. This unique product delivers improved valve safety, reliability and well integrity at a fraction of current costs.
Gavin Cowie, Managing Director, explains: "Our mission is to revolutionise the global subsea intervention market with game-changing, disruptive and enabling solutions.
"We aim to deploy industry compliant, higher performance, compact and cost-effective safety valve technology in the most challenging of subsea environments and we are committed to delivering best-in-class solutions that are half the cost but twice the performance.
"We are developing a portfolio of products which utilise this new technology and which will play a major role in improving well intervention performance across the complete lifecycle of the oil field, from exploration and appraisal, through to development, production and abandonment.
"Critical to our success has been the commitment of our talented team and the backing of our partners and this award recognises their hard work, support and collaboration in moving us closer towards our vision of becoming a dynamic, industry-leading, well intervention solutions provider."